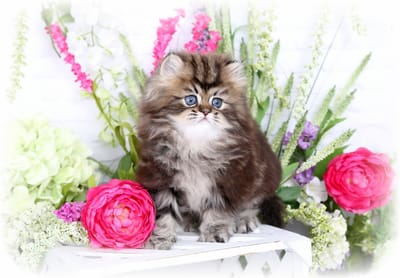 Teacup Persian Kittens

The truth about Miniature/Teacup Persian Kittens

You may have found a breeder that works with "Miniature, Tiny, Pixie or Teacup" cats. But take note: while they may have some of the smallest kittens you have seen, it doesn't mean they are healthy animals. To obtain these tiny felines many breeders will interbreed their animals causing a genetic mutation. This mutation is what makes these animals so small. But this can have dire consequences when it comes to the health of the animal. This practice of interbreeding is a very selfish act that many people take part in only because of the money they will get out of it.

We work with Teacup Persians but do not have any under 5 lbs. Anything under 5 lbs is extremely unethical!